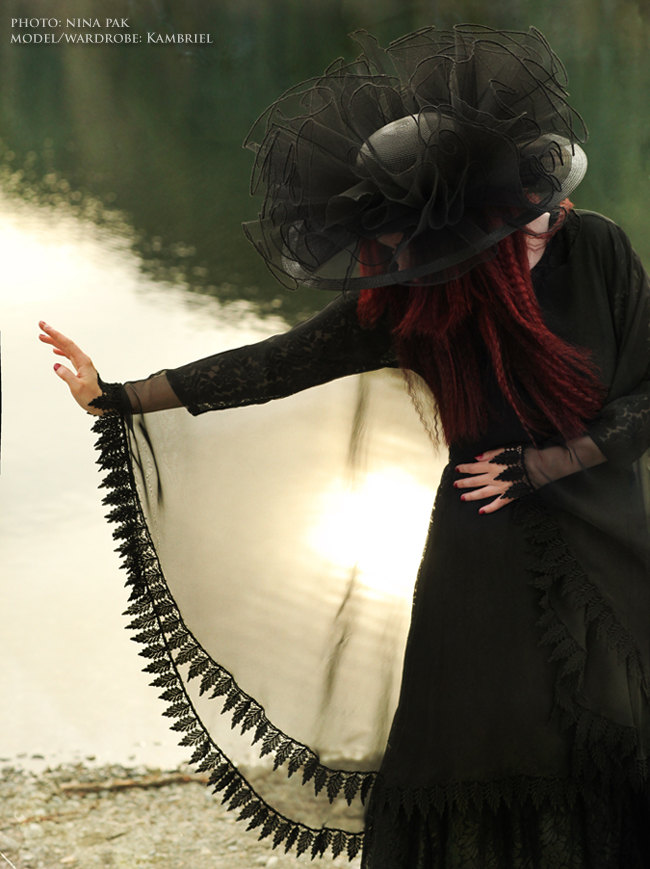 Lace Trimmed Batwing Overdress


This diaphanous knee length black Batwing Overdress by Kambriel creates its own phantasmal shadowplay. Made from sheer black chiffon with an ethereal lightness and wonderful drape, this overdress is perfect for layering over a variety of styles to lend an air of elegant mystery. There are stitched sections for the hands to go through (otherwise, it's open through the sides, and simply drapes over the shoulders and has a scooped neckline opening) to keep everything effortlessly in place, and it features a smoothly flowing hemline that's a bit shorter in the front and longer in the back, all trimmed in black Venice lace. One size fits all ~ this style works beautifully from petite to plus!





Lace Trimmed Batwing Overdress - $98

If you prefer to order with cash, check or money order, click here.