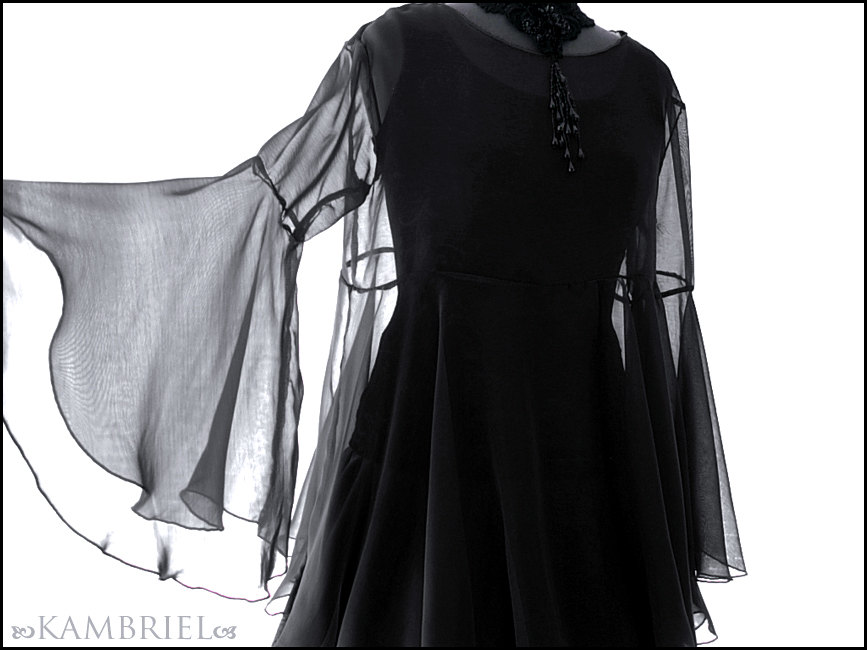 Black Shadowen Blouse


This flowing, below hip length blouse is made from sheer black chiffon, which has an ethereal lightness and wonderful drape. The blouse has a very full lower flounce and dramatically flared sleeves. SIZING: The chest measures approx. 42" (meant to fit somewhat loosely as an overblouse, so this works perfectly for smaller sizes too), the blouse is approximately 30" long, making it long enough to be wear either as a tunic length blouse, or even as a shorter overdress depending on your mood and personal style. The sleeves are approx. 22 1/2" long from shoulder to lower hems of the fully flared lower flounce.

Red Shadowen Blouse - $60

If you prefer to order with cash, check or money order, click here.