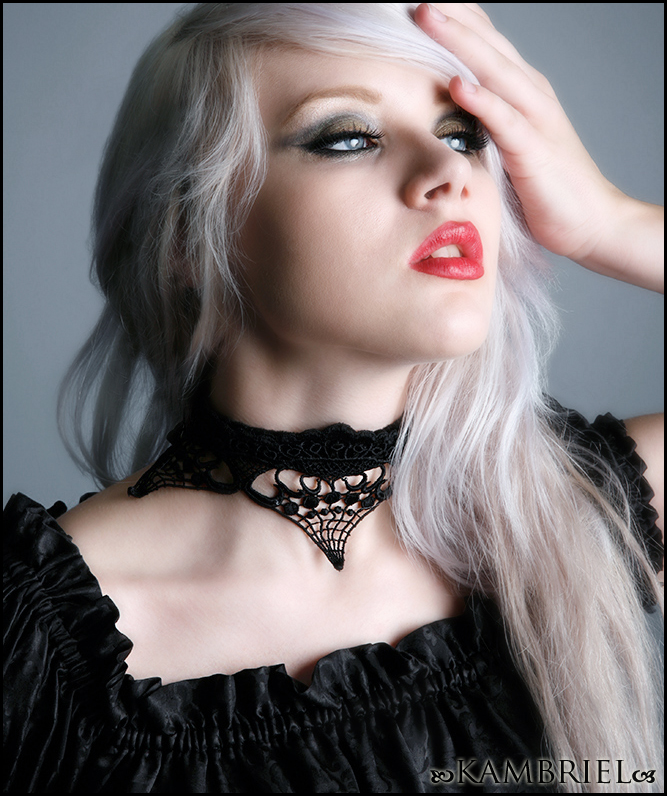 This choker is made from a double-sided base of plush black velvet embellished with a delicate vintage black bridal lace patterned with a romantic combination of stylized flourishes and cobwebby spiderweb designs. Since the back closure is somewhat adjustable, the choker will fit a range of sizes, approx. 12 1/2" - 13 1/2" in circumference, but if your neck is larger than this, just include your neck circumference when ordering and we'll be happy to make a custom sized one for you.
Black Widow Choker ~ $35

If you prefer to order with cash, check or money order, click here.