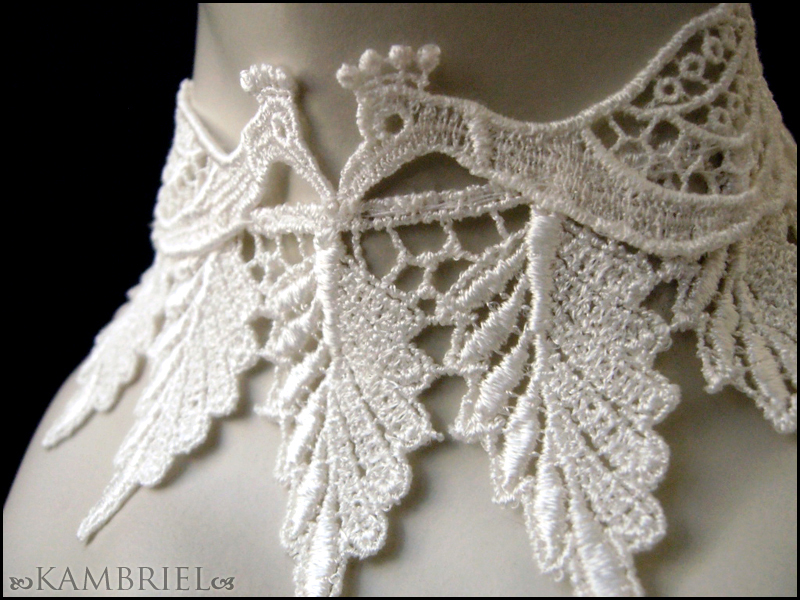 Ivory Lace Peacock Choker



This choker is made from ivory lace, with two intricately detailed lace peacocks facing each other atop a base of pointed leaves. The choker closes with an adjustable silvertone clasp & chain closure in the back, so the choker can fit a range of sizes of approx. 12 3/4" - 15 1/2" ~ if you're needing a size range smaller or larger than that, contact us with a note including your neck circumference prior to ordering.

Scroll down for another view!

Ivory Lace Peacock Choker ~ $40

If you prefer to order with cash, check or money order, click here.