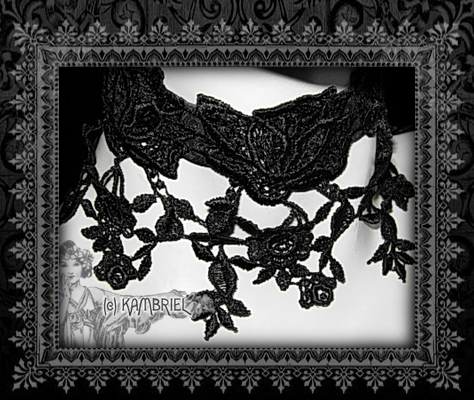 Midnight Rose Choker

This choker is made from a double-sided base of black satin finished brocade embellished with long black lace featuring an intricate design of roses and smaller flowers which trail gracefully down your neck. Since the back closure is somewhat adjustable, the choker will fit a range of sizes, approx. 12 1/2" - 13 1/2" in circumference, but if your neck is larger than this, just include your neck circumference when ordering and we'll be happy to make a custom sized one for you.



Midnight Rose Choker ~ $30 If you prefer to order with cash, check or money order, click here.