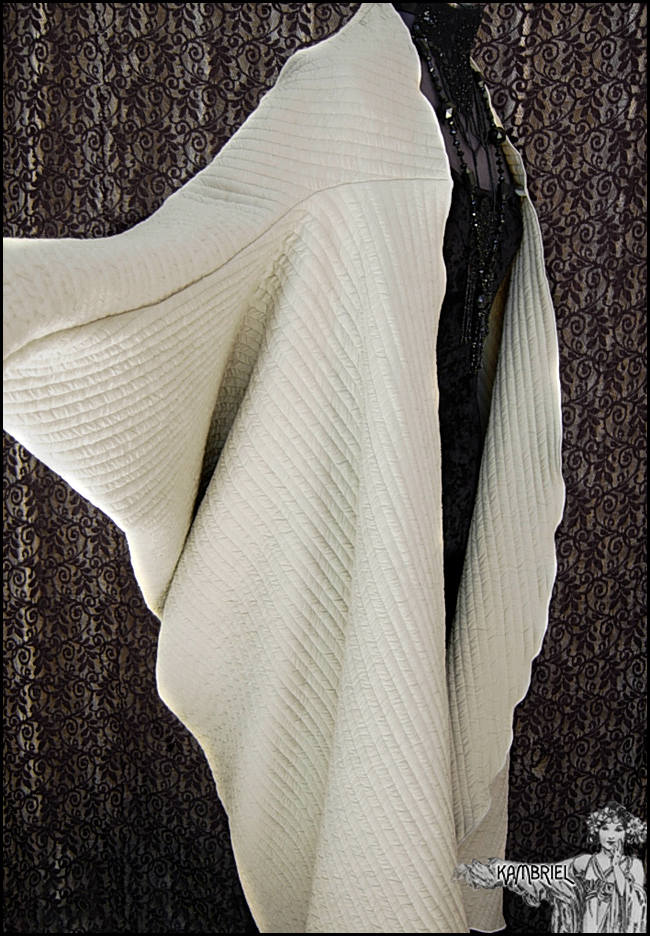 Avant Garde Cocoon Coat


This cocoon is like wrapping yourself up in a giant, cozy quilt! <3

This batwing sleeved kimono robe is fashioned from softly quilted, self-lined cotton in a shade of taupe which is a bit difficult to capture on camera, but super soft & cozy in person and perfect for wrapping yourself up in! With its dramatically oversized cocoon silhouette, this lounge coat will add a stunningly individual, avant garde touch to any ensemble. Made in one generous size and fitting a range of anywhere from petite to plus due to the overall design and open front (the overall length in back is approx. 51"), this design will transport you to an era of drama & whimsy. Brand new & ready to ship!

Avant Garde Cocoon Coat - $95

If you prefer to order with cash, check or money order, click here.