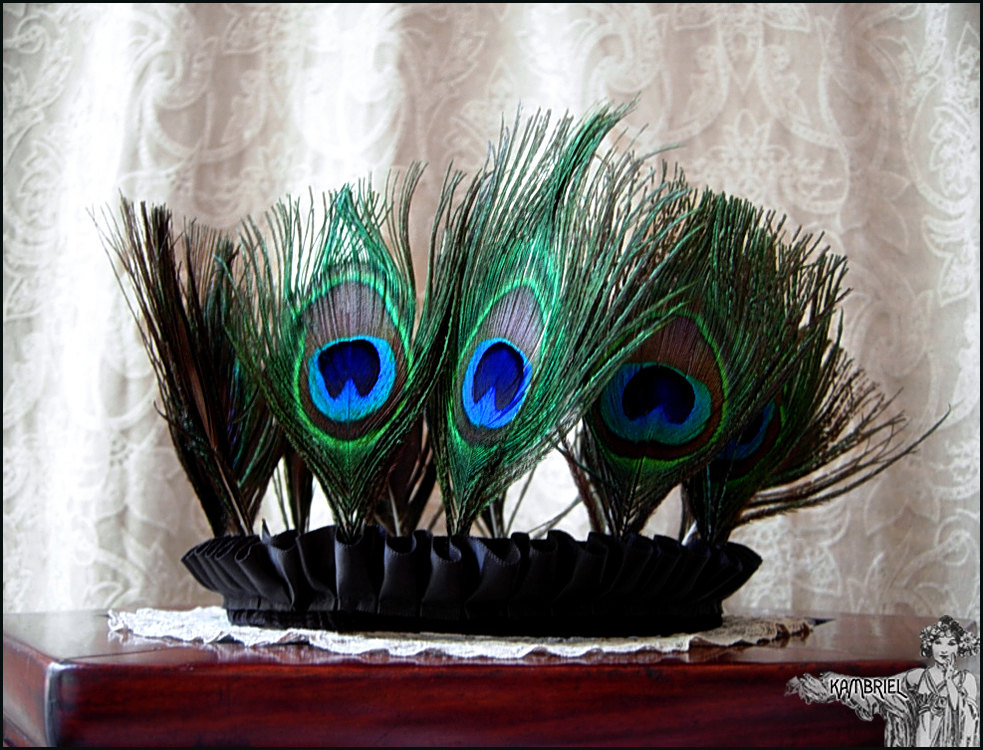 Velvet Peacock Queen Crown

This regal crown is crafted by hand upon a base of black velvet embellished with pleated black satin ribbon and a whimsical assortment of peacock feather tips. Designed to either sit atop the head at a jaunty angle or centered for a more formal look, this limited edition crown measures approx. 5" tall and has an inner circumference of approx. 19 1/2". An enchanting piece straight out of a fairy tale, this would be a perfect crowning glory for any ethereal princess or wicked queen.

Scroll down for other views.



Velvet Peacock Queen Crown ~ $75

If you prefer to order with cash, check or money order, click here.