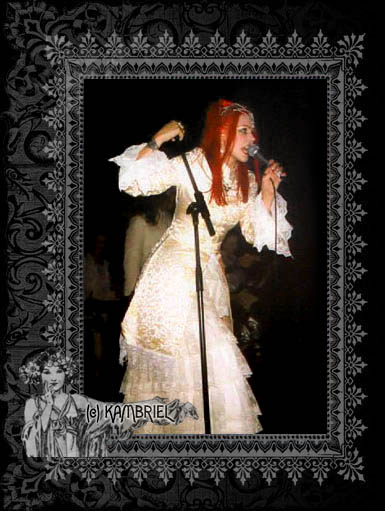 If you are interested in having any of our items made in a different size, colour, or fabric choice, simply email to let us know which items you are interested in and how you would like them to be customized. We will then get back to you with any questions we may have, as well as a price quote. -- From the simple to ornate, we are happy to work with you and help your inspirations become reality.
Sincerely,
Kambriel
Photo: The spectral beauty of Monica Richards on stage in her custom designed outfit by Kambriel. Photograph taken by Jenn Loring.
To see more of our custom designs, click here!