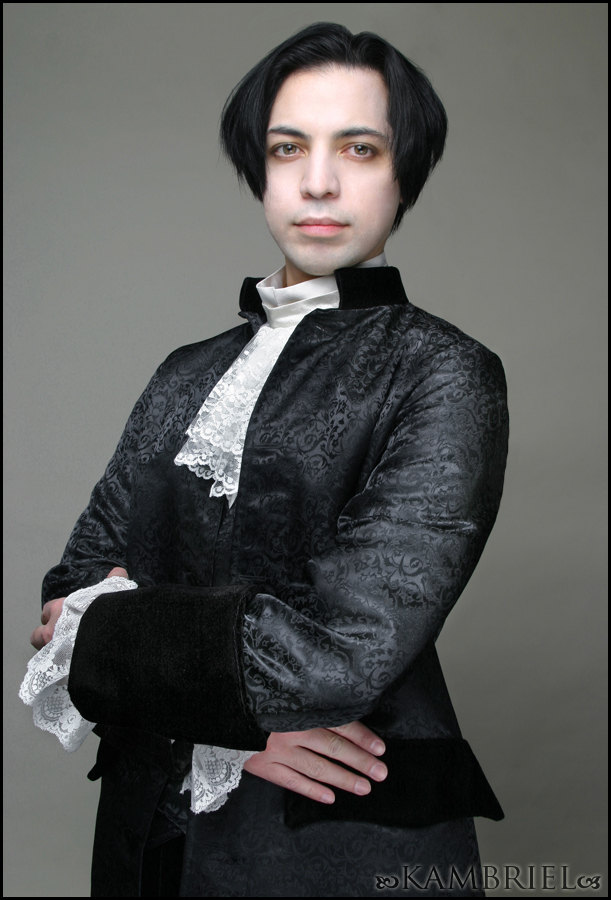 This mid-length jacket, patterned after our full length Priest Cassock, is made from rich black brocade and has a velvet stand up high collar, scalloped pocket flaps, and deep cuffs. It also has pleating in the back accented with velvet buttons, and closes down the front with handcovered velvet buttons. The Frock Coat, with an overall length of 44", has two pockets. The jacket was left unlined so it can also be worn in warmer weather. Offered in men's and women's sizes based on chest measurement.
Please scroll down to see a sample of our new brocade, as well as close-up and back views!
Shown with our Ivory Jabot and Aramis Shirt.
If you prefer to order with cash, check or money order, click here.