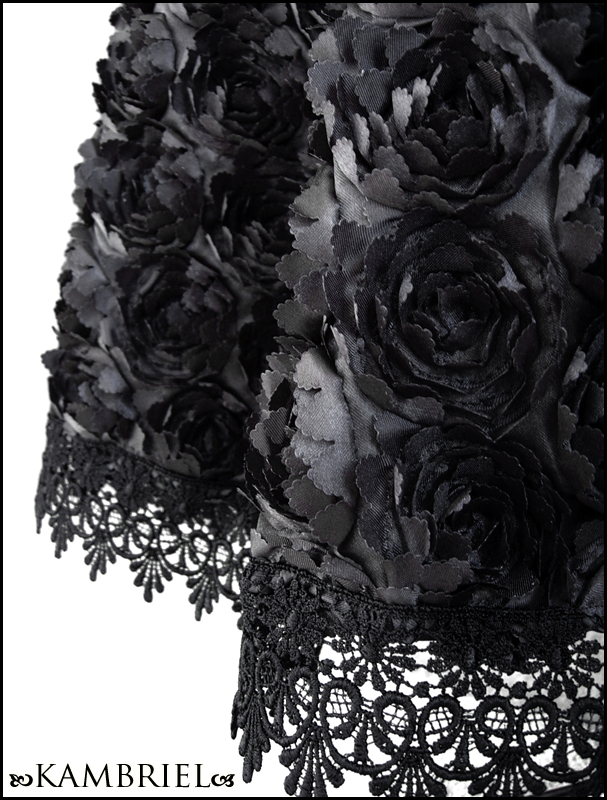 Gloria di Notte

This wickedly elegant, luxurious full length skirt is trimmed along the lower edge in pointy black lace trim and made from lushly textured jet black satin embellished with dimensional matching fabric roses forming a decadent overall design. Versatile enough to pair with anything from a simple top to an opulent opera coat (& endless options in between), this skirt would be perfect for a plethora of occasions ranging anywhere from an Alice in Wonderland themed Mad Hatter Tea Party to an enchanting evening at the opera or ballet... The skirt measures approx. 37" long from waist to hem, including the pointy black lace trim. There is an elasticized waistband for added comfort.


Feel free to contact us with your measurements prior to ordering for custom lengths.

~ Scroll down for other views ~

If you prefer to order with cash, check or money order, click here.