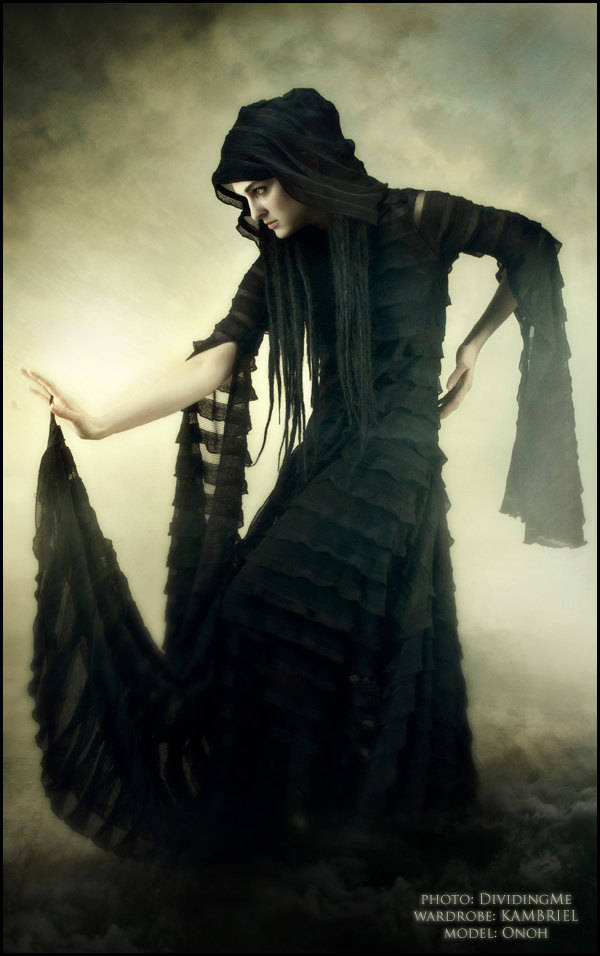 Black Suspiria Gown


This elegant, voluminous hooded gown by Kambriel has a mysterious & shadowy allure. Made from sheer, stretchy openweave black mesh which features row upon row of softly gathered ruffles for textural dimension, this full length gown has fitted sleeves that flare dramatically at the elbows, and an A-line style with a luxurious amount of additional fullness worked into the sides. The side hems have attached fingerloops for ease of movement when you don't want it trailing as much on the ground ~ perfect for dancing, or casting spells atop a cliffside ledge... Since the gown is sheer, I recommend layering it atop a basic black slip (or contrasting colour depending on the desired look) for opacity.

SIZING: This gown's material and design hangs gracefully & looks fantastic on a range of sizes! Unstretched, it measures approx. 39" at the chest, but the fabric adjusts nicely if you need less or more room so it can stretch up to around 51" at the chest, or simply drape more on smaller sizes (like the model in the images). The gown's overall length is approx. 55" from the shoulders to lower hem in front, and drapes longer on the sides.



~ Scroll down for other views ~


Black Suspiria Gown - $350

If you prefer to order with cash, check or money order, click here.