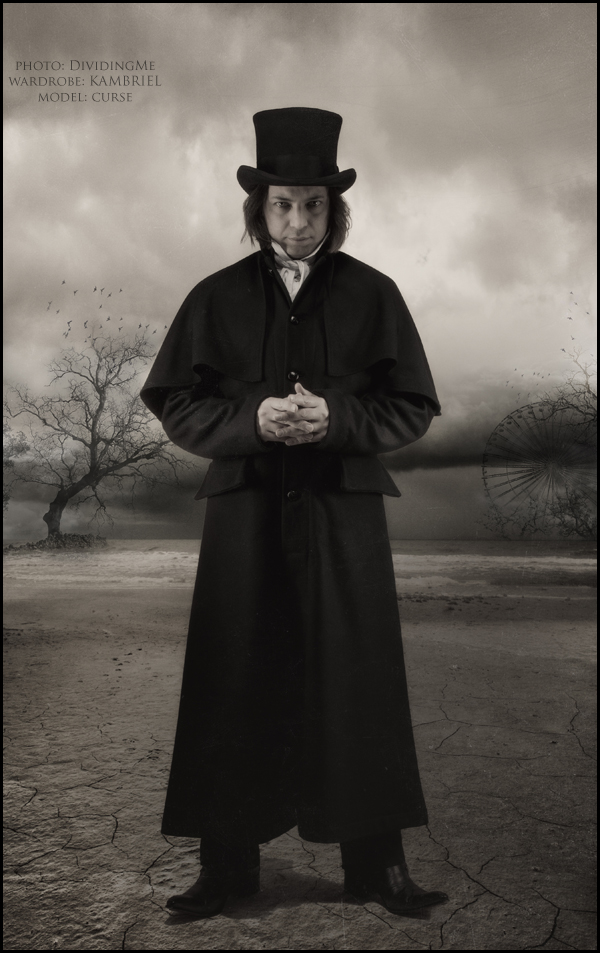 Sherlock Greatcoat

Adapted from Kambriel's original design for Neil Gaiman (photo below!), this classic high-collared black wool greatcoat has a striking (and somewhat sinister!) silhouette with its capelet, long sleeves, and inverted pleating from the center back waistline to lower hem. It buttons at center front, and has additional button accents detailing the back waist. The greatcoat is lined throughout the upper torso and sleeves, and features four pockets to stash away accoutrements. Whether you are a dissolute highwayman or a consulting detective, this greatcoat will keep you warm and stylish on all of your adventures.

Please include chest size when ordering. You are also welcome to include a sleeve length from the top of the outer edge of shoulder down to the desired lower edge of sleeve. Custom shorter or longer lengths for the overall coat are also available (standard length is approx. 53"), just contact us prior to ordering with the desired length from nape of neck in back to lower hem for a price quote.


It is perfect to wear with our coordinating waistcoats, jabots, and ascots. The Greatcoat is being shown here with the Bastian Shirt and a matching Regency Cravat.


~ Scroll down for other views ~




If you prefer to order with cash, check or money order, click here.