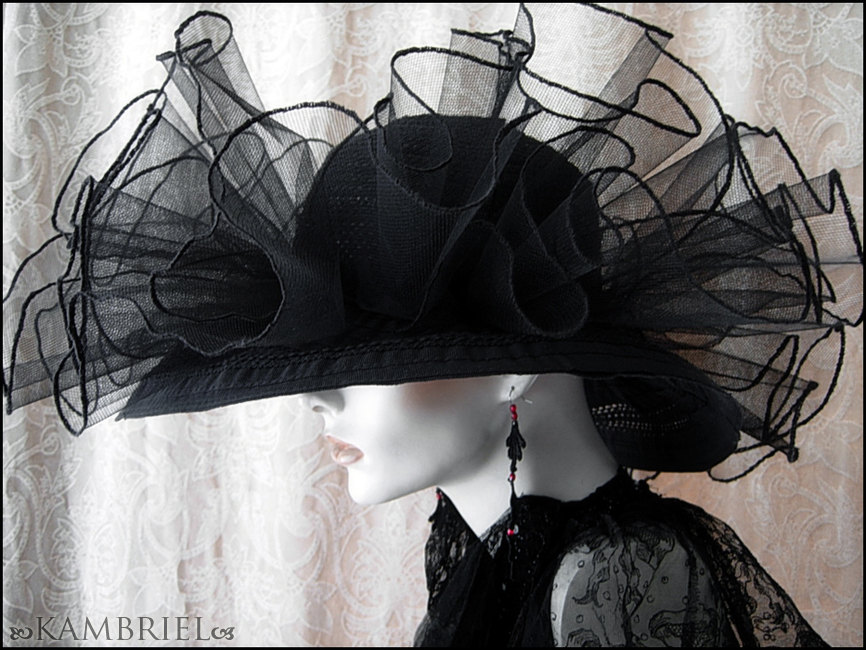 Semi-Sheer Ombre Noire Hat

This stunning hat features a dramatic femme fatale silhouette courtesy a sculpted cloud created from a multitude of artfully gathered black sheer bias flounces emphasized with delicately rolled black edges, to frame the face in an aura of ethereal black. Even with its dramatic proportions, it's quite comfortable to wear, and will lend a touch of darkened elegance and mystery to your ensemble.

~~A similar hat is shown in photo 4 to display the overall style while being worn ~ photos 1-3 show the exact hat you'll be getting :)~~

~Scroll down for other views~

Sheer Ombre Noire Hat ~ $175 If you prefer to order with cash, check or money order, click here.