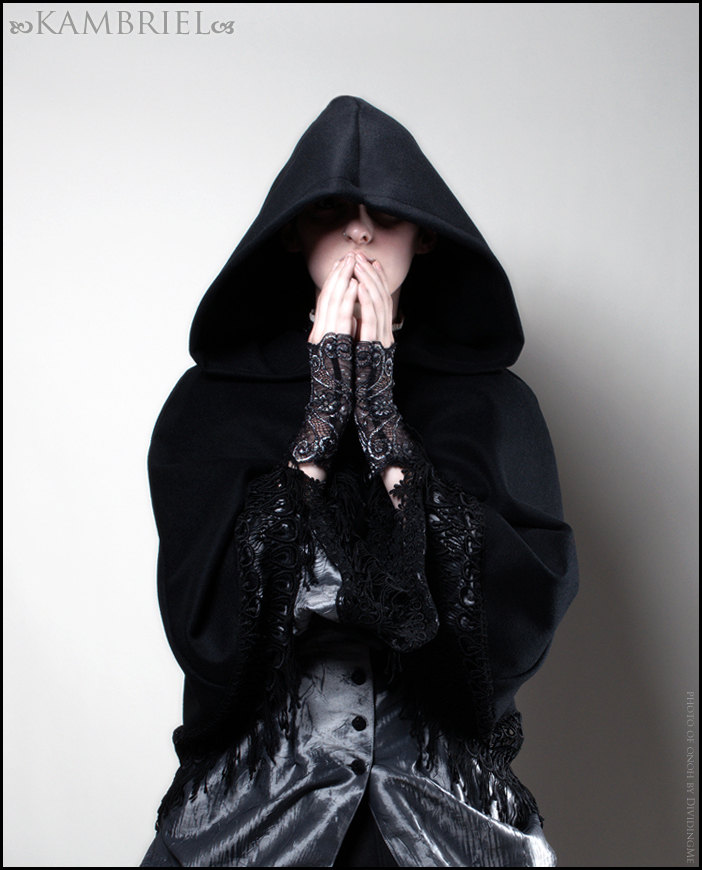 Hooded Capelet

This hooded capelet from Kambriel evokes a sense of timeless mystery and everyday magic... It is made from black wool, falls gracefully past the shoulders, and features long lace trim reminiscent of black peacock feathers along the lower hem. This single-layered, mid-length capelet has a full hood and closes with three black woven faux-leather buttons down the center front.



~ Scroll down for other views ~

Hooded Capelet ~ Sold Out If you prefer to order with cash, check or money order, click here.