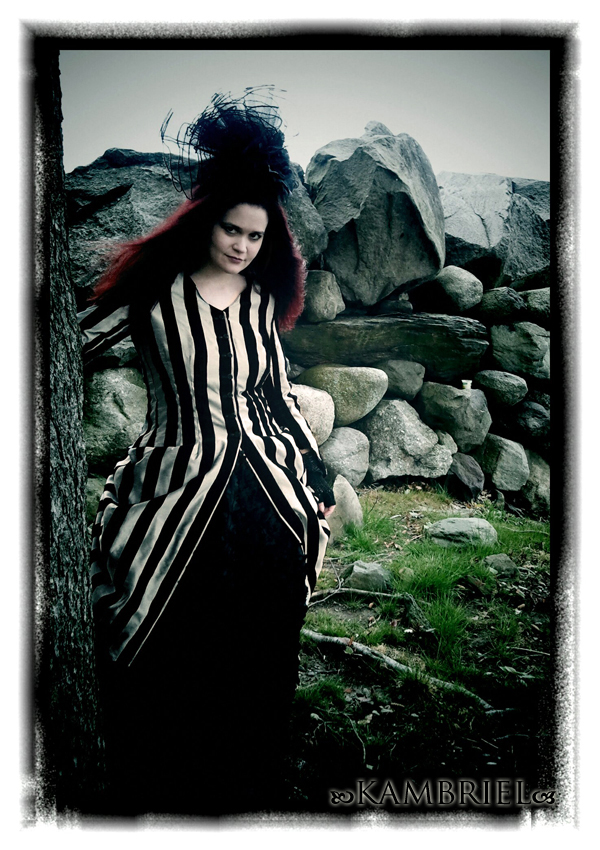 A design originally created by Kambriel for punk cabaret chanteuse Amanda Palmer, this soft white shantung with contrasting black velvet stripes neo-Victorian bustle jacket by Kambriel provides an extremely flattering silhouette, while still being surprisingly comfortable to wear. The black v-shaped detail trimming the back, adds a dramatic flair while accentuating the waist. It buttons up the front with black buttons, has a V-neckline, gently flared, asymmetrically hemmed sleeves, along with a bustled back created by artful pleatwork at the sides.

Offered in women's sizes based on chest size. Please include chest, waist, and hip measurements when ordering.

Shown being worn with an Gloria di Notte Skirt.

~ Scroll down for other views ~

You can also view photos of Miss Amanda Palmer herself wearing her Cabaret Bustle Jacket on the Kambriel customer gallery here.

If you prefer to order with cash, check or money order, click here.