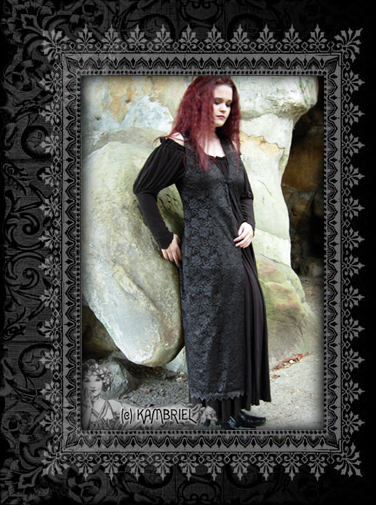 This beautiful, lower calf length vest fastens with a chinese knotwork closure, and is made from a decadent, midnight black lace with an intricate design (lace may vary). The hem is edged in a lovely lace trim.

Scroll down for a back view!

The Long Lace Vest is shown here worn over our new Morgane Gown.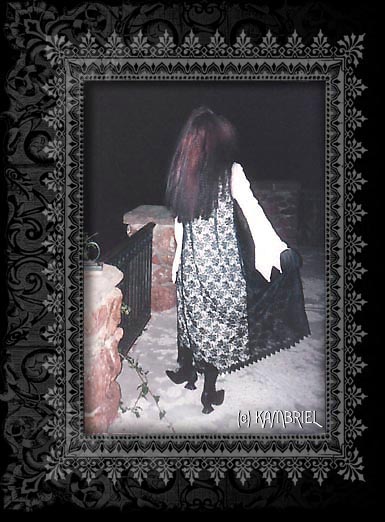 If you prefer to order with cash, check or money order, click here.