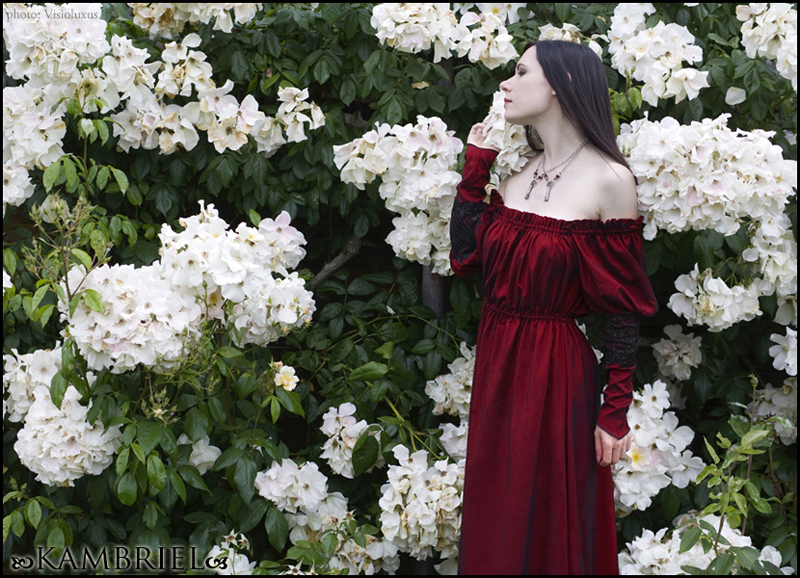 Garnet Morgane Gown

This decadent full-length gown is made from a stunning stretch satin charmeuse in a deeply jewel toned shade of garnet wine red. The Morgane Gown gathers softly at the upper arms and above the waist, and features a delicately ruffled neckline which can be worn either on or off the shoulders. The sleeves feature a billowy upper arm which gathers into a fitted forearm which is trimmed in black lace (lace can be left off by request if desired) ~ forming a dramatic leg o' mutton effect.

~ Scroll down for other views ~



Garnet Morgane Gown ~ $250

If you prefer to order with cash, check or money order, click here.