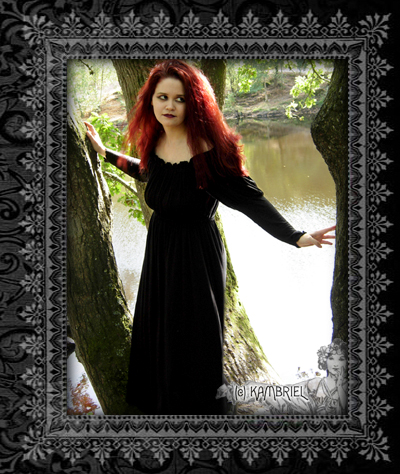 Morgane Gown

This decadent full-length gown (approx. 50" long from nape of neck to hem) is made from your choice of a soft black cotton knit or elegant panné velvet. The Morgane Gown gathers softly at the upper arms and above the waist, and features a delicately ruffled neckline which can be worn either on or off the shoulders. The sleeves feature a billowy upper arm which gathers into a fitted forearm. You are welcome to include upper arm and midriff measurements for custom sizing on the gathered areas.

~ Scroll down for other views ~

For customized lengths, sizes, or colours, please inquire prior to ordering.
If you prefer to order with cash, check or money order, click here.