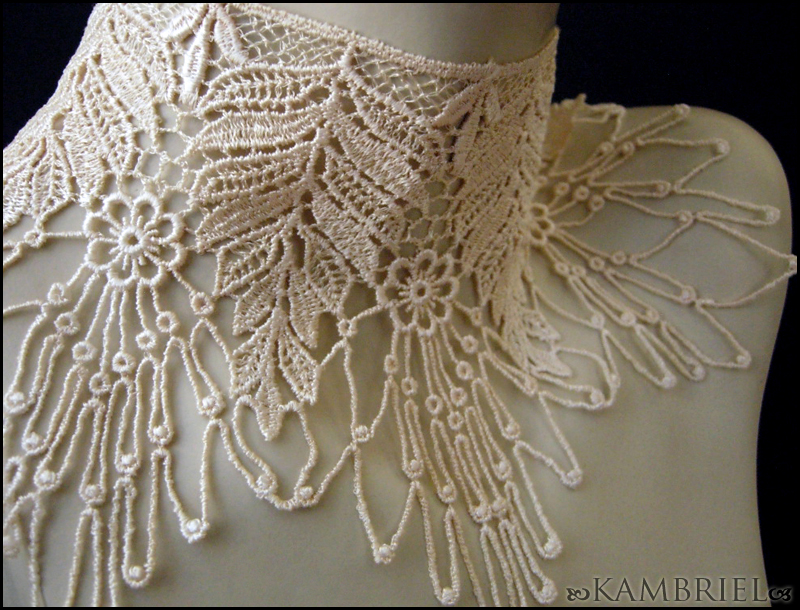 This romantic, cobwebby choker is made from vintage ivory Venetian bridal lace patterned with a romantic combination of leaves, flowers, and long stylized spiderwebs. It has been tea dyed by hand to create an even more richly aged look. The choker has an adjustable chain closure in the back, and can fit sizes anywhere between approx. 12 1/2" - 15 1/2" (just let us know if a smaller or larger size is needed when ordering).

Please feel welcome to contact us prior to ordering to request custom sizes.

Scroll down for other views!



Narnia Choker ~ $45

If you prefer to order with cash, check or money order, click here.