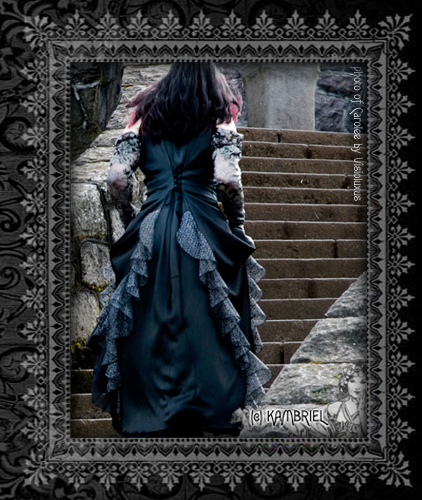 Silver Medea Gown

Inspired by the mythical Medea, this stunning dress features bias cut, off the shoulder black and silver micro-sequin lace sleeves. The gathered centerpiece of the dress is made from shimmering iridescent silver melted-effect fabric, framed on either side with lustrous black satin and a waterfall effect of bias cut flounces made from silvered black netting. The gown is a medium size, but the design has ties in the front and back for a customized fit. The lower hemline is edged in black lace.

Scroll down for other views...

Silver Medea Gown ~ Sold!