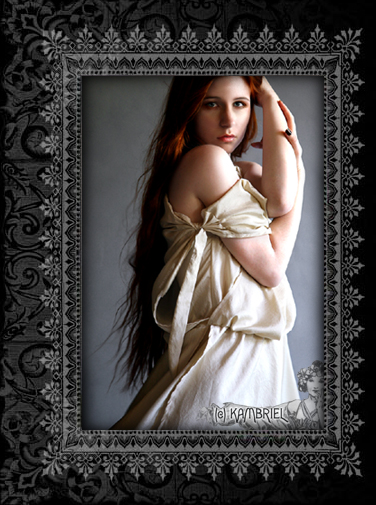 Inspired by the tenth muse of Ancient Greece, this multi-layered gown is made from smoothly finished rayon. The skirt has a loose overlayer which is open on the sides, ending in points in the center front and back, with the back point made slightly longer for an elegant trained effect. Like the skirt portion, the bodice is more fitted underneath, with a loose overlayer that drapes on the outside. The outer bodice is kept in place with matching shoulder ties, and you can either wear it loose, or cinch it in with the long belt that wraps around for a very Art Nouveau/Grecian goddess look. The length from shoulder to hem is approx. 49" (custom lengths available by request). Please include a waist measurement for the gathered area of the inner bodice. Offered in your choice of Black or Ivory/White ~ inquire for custom colours.

~ Scroll down for other views ~


If you prefer to order with cash, check or money order, click here.