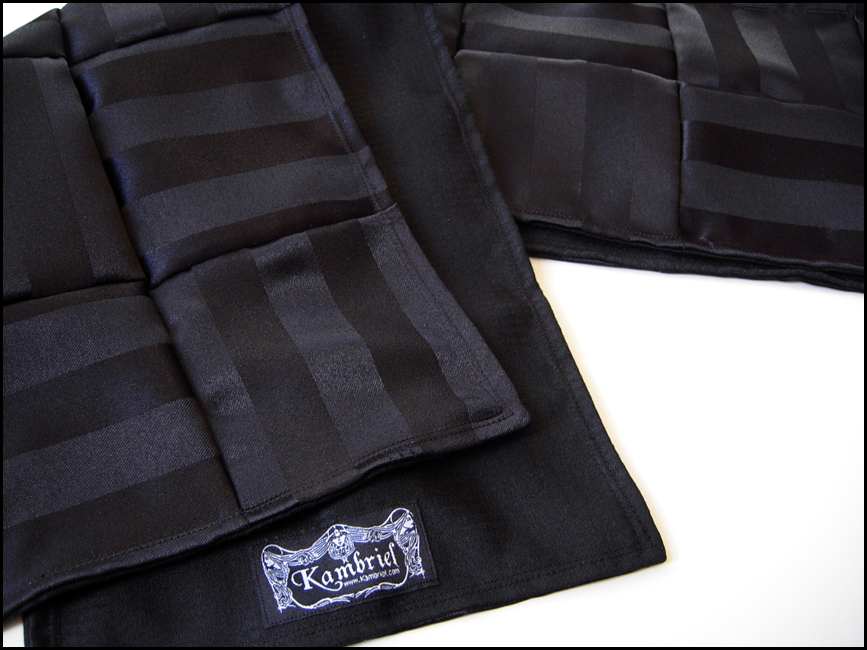 Abyss Shawl

This shawl is one of a few different designs I was able to give to Tim Burton personally in NYC!

For a dark, yet understated elegance, this stunning patchwork shawl measures approximately 8 1/2" wide x 60 1/2" long and is made from a striking patchwork of alternating black on black satin & matte shadowplay stripes lined in black houndstooth wool.

~Scroll down for a full length view~

Abyss Shawl - Sold!