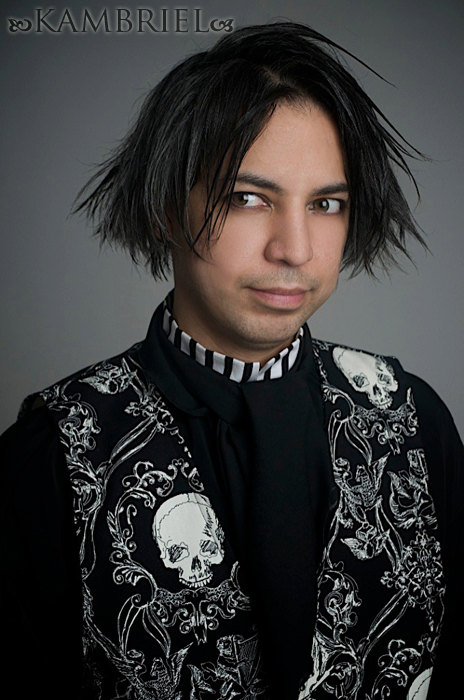 Vertigo Shirt
Based on our Aramis Shirt, shirt is made from soft black rayon with contrasting cuffs and collar accents made from black and white striped cotton. The shirt is loosely fitted with billowing sleeves which have pleats at the shoulder yoke and gathers at the cuffs. The shirt features a standing collar and front opening (with modesty placket underneath) which the body of the shirt gathers into and closes with a black button.
Scroll down for a full view.
Shown here with our Skull Vest, and below with our Vertigo Vest.
Vertigo Shirt - $120
If you prefer to order with cash, check or money order, click
here.