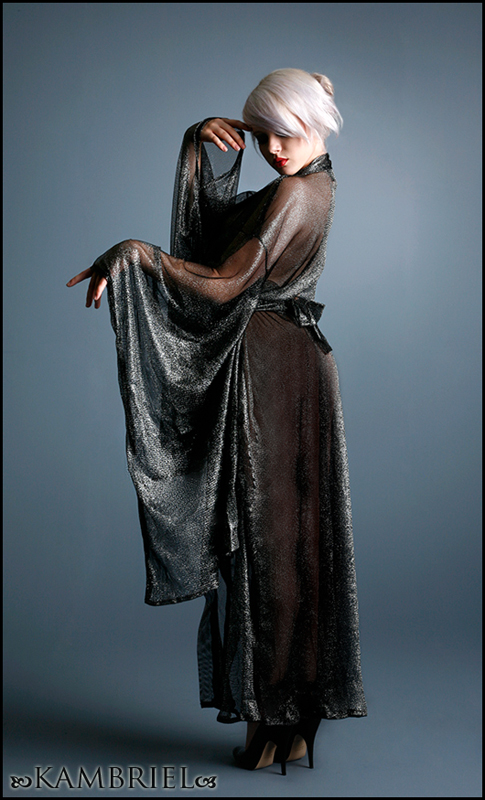 Banshee Kimono

This classically styled unisex kimono has a modern twist ~ it is made from your choice of metallic silver mesh for an original and dramatic look. The kimono is measures approx. 45" through the chest (meant to fit loosely), is 55" long in overall length, has extra-long sleeves, and comes with a long, matching obi sash which can be tied in either the front or back, based on your personal preference.

Scroll down for other views.

Banshee Kimono ~ $195

If you prefer to order with cash, check or money order, click here.