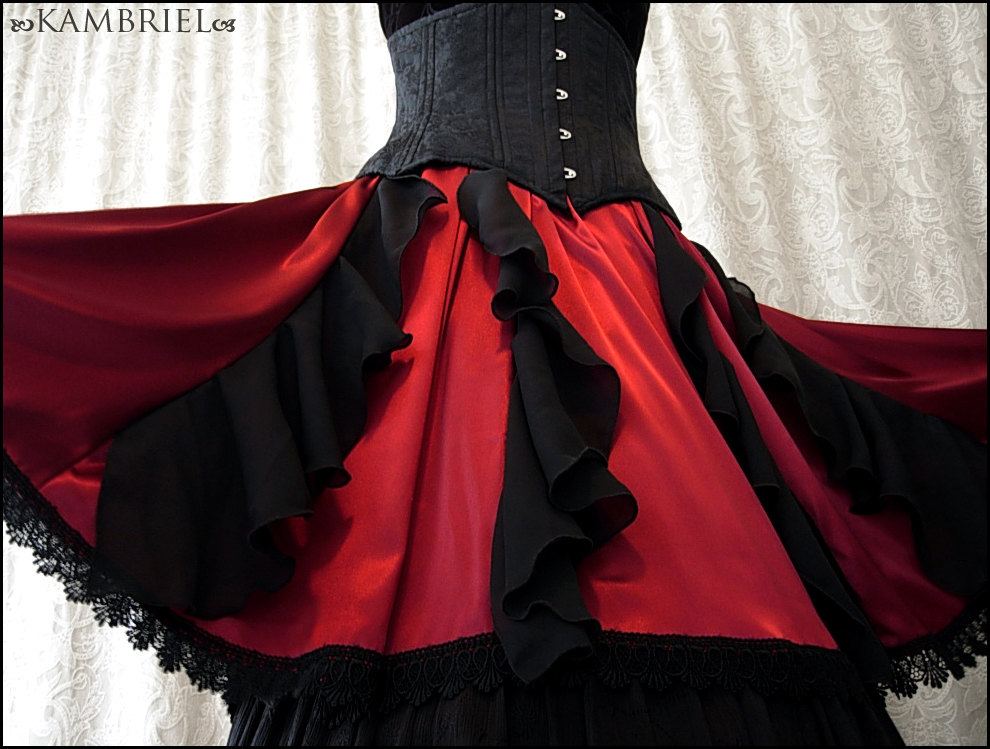 Garnet Waterfall Skirt


This elegant eight gored, mid-length, very full circle skirt by Kambriel is made from an eye-catching combination of flared panels of luxurious garnet stretch satin charmeuse accented with rows of bias flounces made from semi-sheer black georgette and black lace along the very full lower hem. It has an elasticized waist to accommodate a wide range of sizes ~ it measures approx. 28" unstretched, and can stretch up to a maximum of around 42". The overall length from waist to lower edge of the black lace hem is approx. 24".

The skirt is shown being worn atop a full length black petticoat, not included in this listing. Worn alone, or in layers, this lovely skirt can be worn in a variety of ways to match your mood :)


~ Scroll down for other views ~


Garnet Waterfall Skirt - $120

If you prefer to order with cash, check or money order, click here.