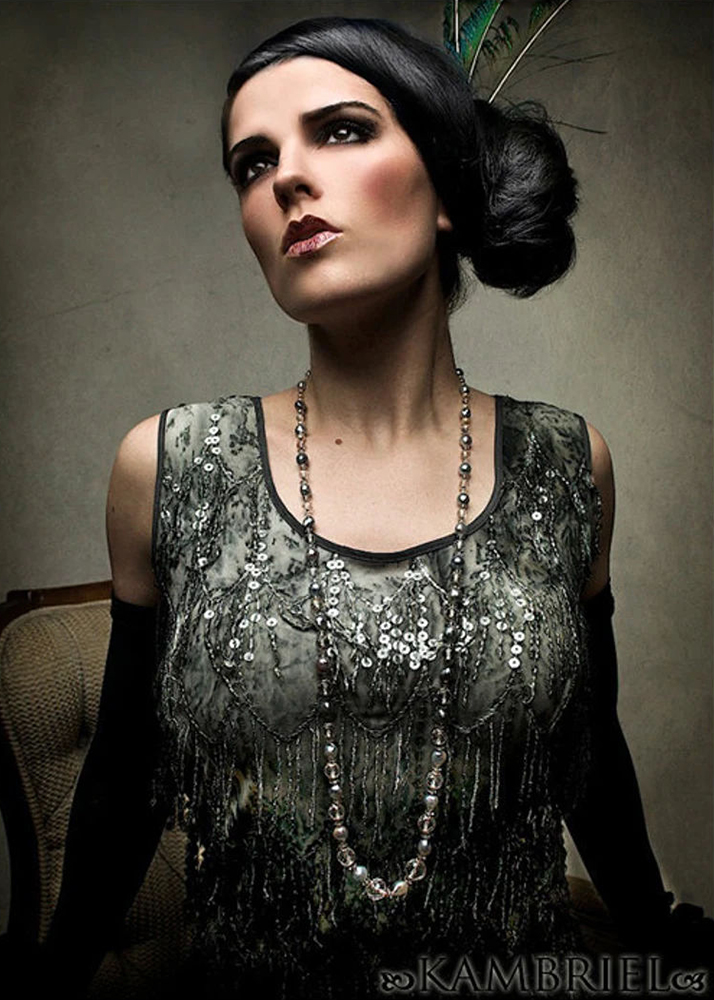 Stormy Weather Dress


Originally created for Amanda Palmer to wear for a New Year's Eve concert at the Boston Pops (the same night Neil Gaiman proposed to her & they officially became engaged!) ~ this vamped-up, knee length, fringed flapper dress is constructed with French seaming, and is a tempestuous blend of varigated pale gray to darkest black. Like the rolling clouds in a stormy sky, and pouring down with thousands of "raindrops", are overdyed clear sequin strands which drape like shimmering art deco spiderwebs.

Photos don't fully capture the brilliance of the dress ~ you'll be mesmerized by the jazz era glamour of this piece when you see it (and see it move) in person!

SIZING: This dress can fit a range of sizes! It measures approx. 36 1/2" unstretched at the chest, and approx. 34" at the waist, but this has very nice drape, and hangs gracefully / looks fantastic on smaller sizes too as seen in the photos! In addition to the lovely drape, the fabric has a bit of give/stretch if you need a little extra room for comfort (stretches up to approx. 42" at the chest). The overall length is approx. 39 1/2" from the shoulders to lower hem.

~ Scroll down for other views ~


Speakeasy Dress - $395

If you prefer to order with cash, check or money order, click here.