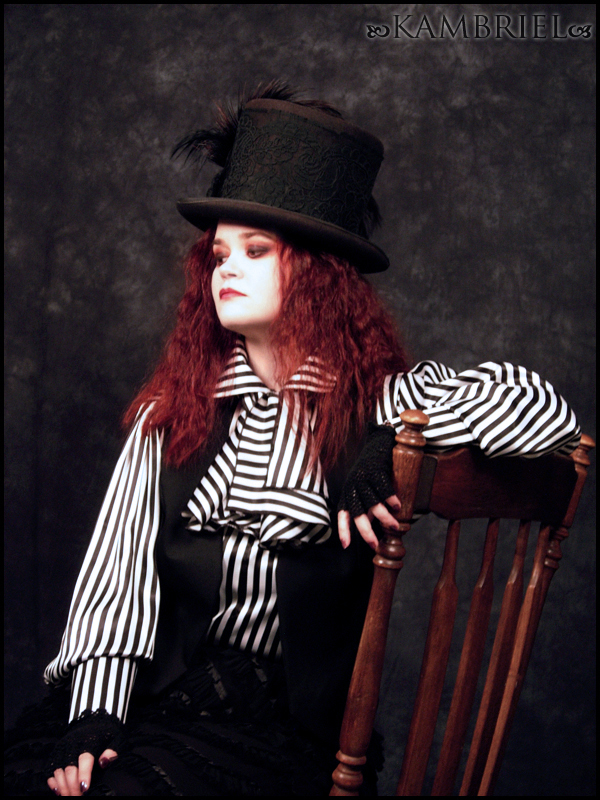 Striped Bastian Shirt & Ascot



This darkly whimsical shirt is a feminine nod to the infamous barber of Fleet Street, Sweeney Todd. Fashioned from silky black and white striped charmeuse, this loose fitting, approx. hip length blouse (shown here tucked into a skirt) has a wonderful drape. It features a high, standing collar (can be folded down if desired), billowing sleeves, and thrice buttoned cuffs. This shirt closes with a button at the neck and includes a matching striped ascot to tie at the neck and give the blouse a flamboyantly dandified effect!

Please specify your chest measurement (in inches, measured around fullest part of bust) when ordering. We can make this design cut to Men's sizes too upon request.


~ Scroll down for more views ~

If you prefer to order with cash, check or money order, click here.