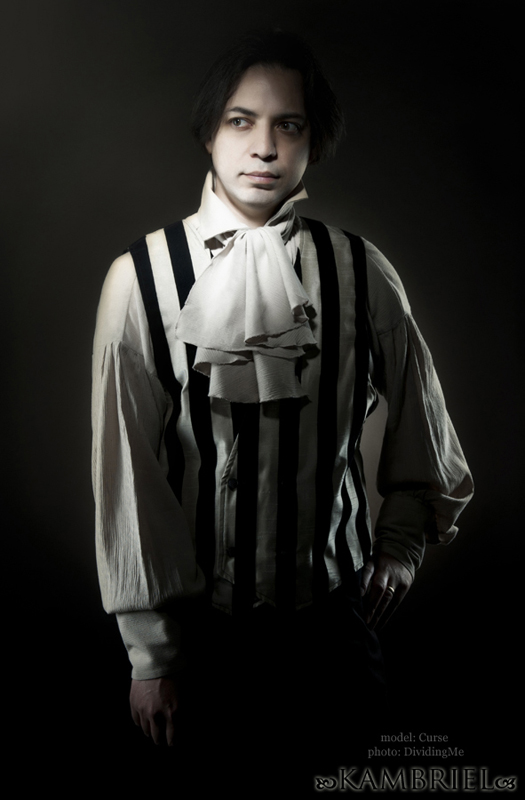 This eye-catching, men's double breasted Vertigo Vest has a dark carnivale theme, buttons in the front and is made from a unique ivory shantung style fabric complete with black flocked velvet stripes.

Shown with our Bastian shirt.

Scroll down for another view!

If you prefer to order with cash, check or money order, click here.