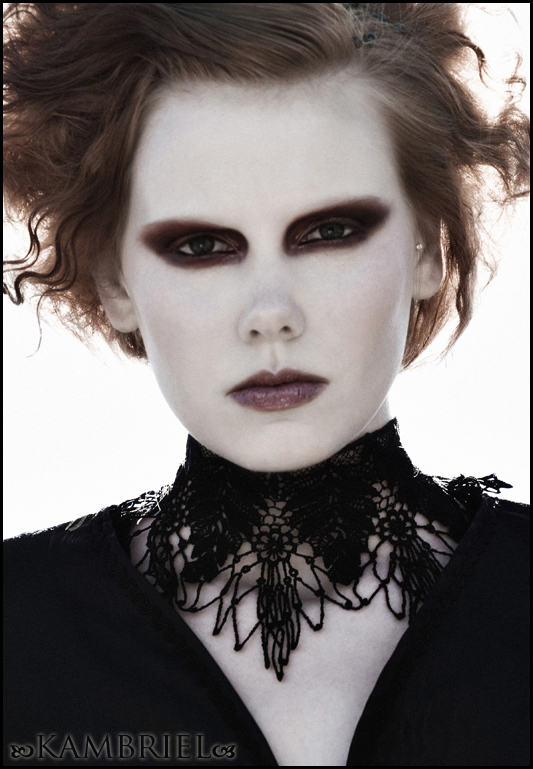 This dramatic yet romantic collar-styled choker is made from delicate vintage black Venetian bridal lace patterned with a romantic combination of stylized leaves, flowers, and cobwebs. The choker has an adjustable chain closure in the back, and can fit sizes anywhere between approx. 11 1/2" - 14 1/2". Custom sizes available upon request.
~ Scroll down for other views ~
Victoriana Choker ~ $48

If you prefer to order with cash, check or money order, click here.